Advice based on many years of experience
18 years of experience in the implementation of ERP systems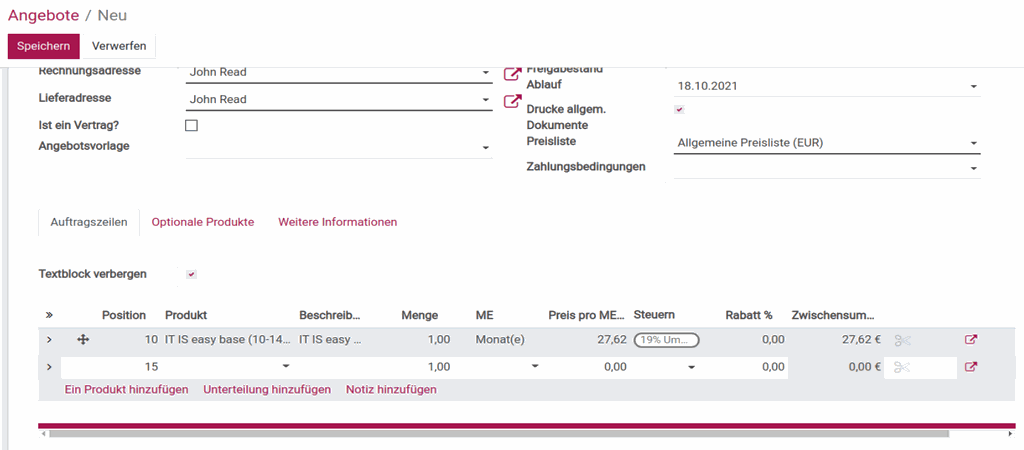 If you are at the decision to use Odoo in your company, we will be pleased to advise you on all aspects of Odoo. Through our 18 years of experience in the implementation of ERP systems, with about 325 projects, we have acquired a comprehensive knowledge which we will pass on to you in our consulting. Thanks to many years of experience, we understand your business processes and specific requirements quickly and are therefore able to advise you professionally and to offer you a suitable solution. Find out more about IT IS AGhere.
Odoo consulting at your location
As your personal consultant for Odoo we would be pleased to welcome you to your existing systems, to think about your work processes with you and to find requirements and wishes. Document management and business processes should be fast, flexible and efficient. We will certainly find the right concept for you during the consultation.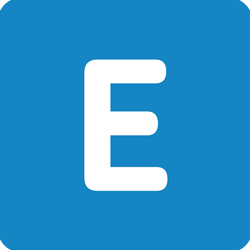 Alfresco advice
You are looking for a DMS (Document Management System) with ECM (Enterprise Content Management) and BPM (Business Process Management)? With Alfresco you get everything in one system. All mission-critical documents are stored and versioned in folder structures. Workflows and processes of all employees are mapped in Alfresco, thus promoting co-operation.
We support you in an Alfresco consultation with the introduction of Alfresco and the connection of Alfresco with Odoo.
Learn here more about Alfresco and get an Alfresco consultation...

Zimbra Consulting

Are you looking for an e-mail and groupware client? Zimbra is the emerging open source alternative to all expensive or hard to handle programs. Intuitively and quickly edit your e-mails, arrange attachments in your file structures, maintain contacts and distribution lists, and be reminded of your appointment book meetings. To work optimally with your colleagues, you can share all these functions and processes with them.
We support you in a Zimbra consultation with the introduction of Zimbra and the connection of Zimbra with Odoo.

Learn here more about zimbra and a Zimbra consulting...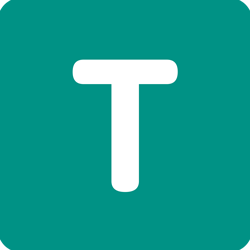 IT IS AG supports
IT IS AG is Odoo consultant and supports you before, during and after the Odoo implementation. In addition to Odoo consulting, we also support you in the implementation of your ERP projects. Moreover, we also offer support in the fields of cloud computing, e-business and B2B communication solutions. Furthermore, we are certified Odoo training partners and can train you and your employees accordingly. For more information on training, please click here
Frequently asked questions in an Odoo consultation
Which competent Odoo partner is near me?

Is Odoo compatible with my company?
Odoo is very flexible in being able to assemble your personal system from more than 10,500 modules. Thus, the necessary Odoo modules are available for every sector and company size. Your trusted Odoo partner advises you in an Odoo consultation on the right apps and the right
Odoo hosting solution
.
Odoo Community or Odoo Enterprise?

Whether you can use Odoo in the community version, or the enterprise version fits better for your business depends mainly on how much you want to use Odoo. In an Odoo consultation you will be advised to the best solution. The community version is free but does not have as many features as the Enterprise version. For example, they lack upgrades to the latest version, a mobile interface, the Amazon and eBay connectors and the VoIP integration.

Who installs Odoo?

With a systems house which is odoo partner, you are always well advised regarding questions about availability, sizing, maintenance and know how at the installation. The IT IS AG combines all those capabilities and would be happy to do the installation of your Odoo system after a detailed Odoo consultation.

Is Odoo free?

If you have decided to use the Odoo Enterprise version, there will be an annual maintenance fee of € 300 per user. Other costs may be incurred by your Odoo partner for Odoo consulting and Odoo customization.

The Odoo Community Version is completely free!

Which Odoo modules do I need when starting a company?
Depending on the business areas that you plan to work on with Odoo, we recommend in an Odoo consultation at the beginning of the company, to install only the modules that represent the basic tasks of your company. The main apps were developed by Odoo itself and are included in the standard.